Amazing Window Fashions Referral Program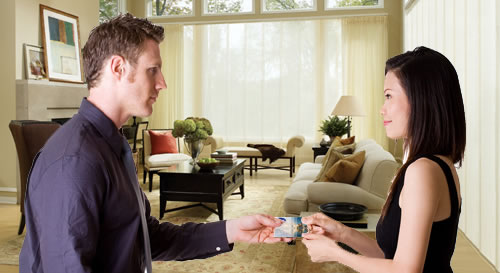 At Amazing Window Fashions, we specialize in helping new homeowners feel at home in their new living space. Our extensive selection of custom window treatments, in conjunction with our in-house consultation services can fulfill the needs of your clients. Partner with Amazing Window Fashions and earn savings through your referrals
As referrals continue to be our primary source of new business, we are excited to introduce you to our Agent Referral Program.
Each time you send a new customer our way, we will reward your effort with Amazing Window Fashions Credit . You can redeem your credit in our store for your choice of any product or service. There is no limit to the amount of credits you can earn.
HOW DO YOU GET STARTED?
All you have to do is register your referrals using our Referral Form. Just let us know whether your client will be coming by our showroom or if they would prefer an in home visit. Once we've met your client, we'll send you your Written Credit upon purchase.
WHY ARE WE DOING THIS?
Amazing Window Fashions has so much more to offer than just blinds and shutters. We find that the only way to truly comprehend the variety of our products and services is to pay a visit to our designer showroom. Once you have redeemed your first credit, we are certain that you will come to appreciate the value of our extensive product line and our expertise – ultimately finding it easier to refer your clients.
Our designer showroom can be a great asset when you are working with sophisticated clients and want to help them make an educated decision.
We would like to thank those of you that have referred new client our way. We depend on our exciting clients to pass on the testimonial of our great service and products line to your family, friends and your associates.